Uniquely Designed Residence time Indicator for CFM (RTI)
Download Brochure
During Oxidization (Fermenting) process the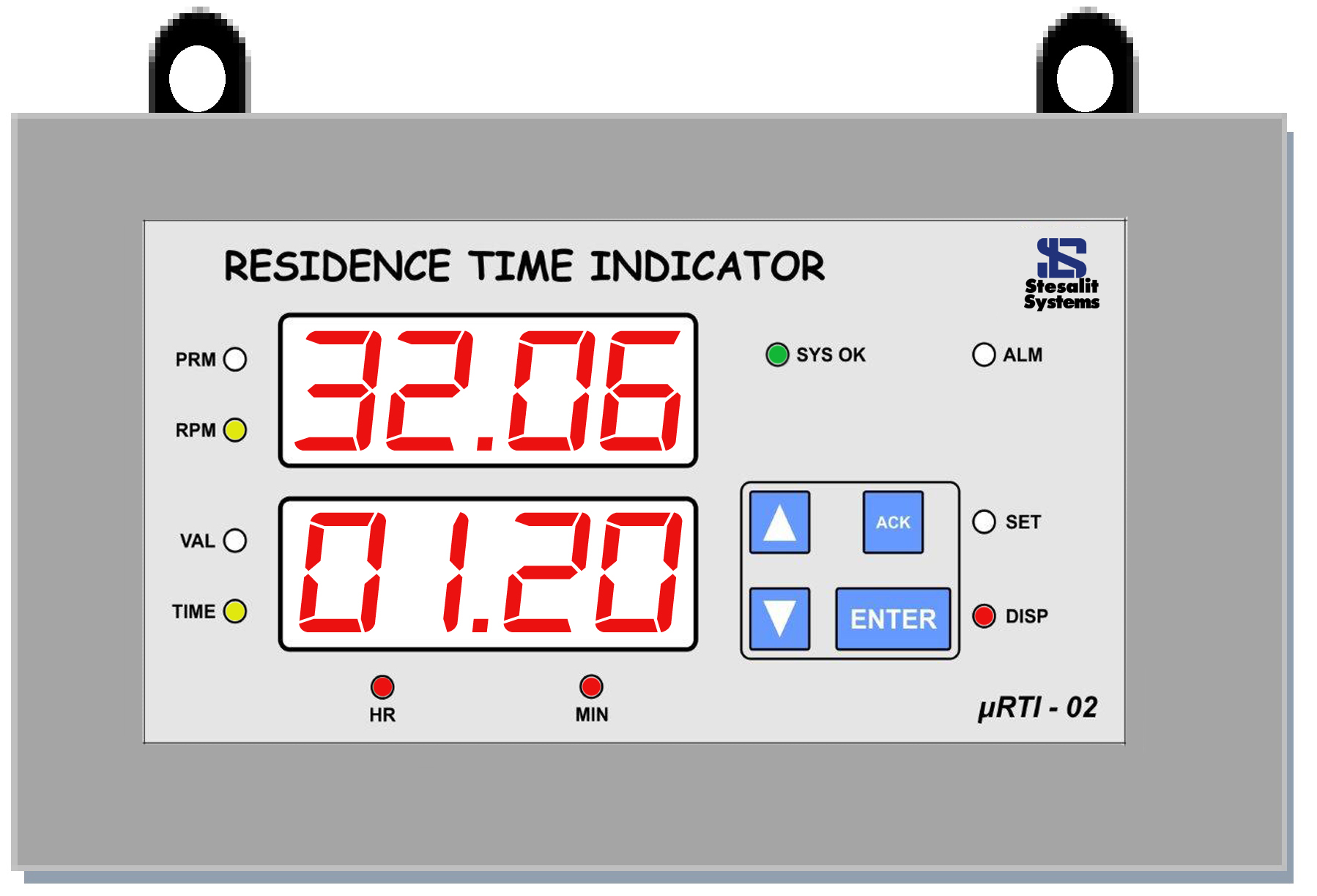 residence time of processed dhool is to be changed based on change in ambient conditions i.e. mainly temperature and RH in all the practiced methods like floor fermentation, gumla fermentation, table fermentation and Continuous Fermenting Machines (CFM).
PRESENT PRACTICE
In CFM, user can change the residence time by changing the gear ratio through connected variable drives but it is difficult to know the exact residence time at particular instant/ moment.
TO OVERCOME from such problem, Stesalit has introduced a simple solution RTI (Resident Time Indicator) for instant monitoring the residence time at any moment.
System Overview
Stesalit, one of the pioneers in Micro Controller based process automation and control system; proudly introduces precision "Residence Time Indicator", model µRTI 02. This is the outcome of extensive R&D carried out by our highly experienced and dedicated engineers at our in house state of art R&D center.
In the tea industry "Residence time" of the continuous fermenting machine (CFM) plays a very important role on the final quality of tea and also to maintain the consistency in quality. Various modes of variable drives are used to set the residence time of the CFM, and there is always possibility of setting error or variation due to belt slippage / voltage fluctuation etc, during operation. Considering these problems we have developed the "µRTI 02", where user can see instantly the residence time display with respect to the drive setting continuously. Any unintentional / erroneous change in the setting or for any other reason it can be instantly detected from the display and corrective measures can be immediately implemented. Residence Time Indicator RTI-02 continuously monitors the RPM of the drive motor and displays the time of travel of the belt from one end to the other.
Salient Features / Advantage
The design is based on industry proven high performance Micro Controller. The list of some important salient features of the system is as follows:
Continuously monitor and displays the rpm of the drive motor and residence time of the process "Dhool" to ensure desired fermentation time.
Large bright display 7 Segment LED Display (RED) for easy viewing of the parameters from a long distance.
Audio-visual alarm in case the process goes beyond the preset limit.
High performance Micro controller based design for better accuracy.
Compact design makes it easy to fit and use.
Rugged design to withstand harsh factory conditions.
Specially designed power supply to withstand power fluctuations from 150 VAC to 280 VAC (220 VAC nominal)